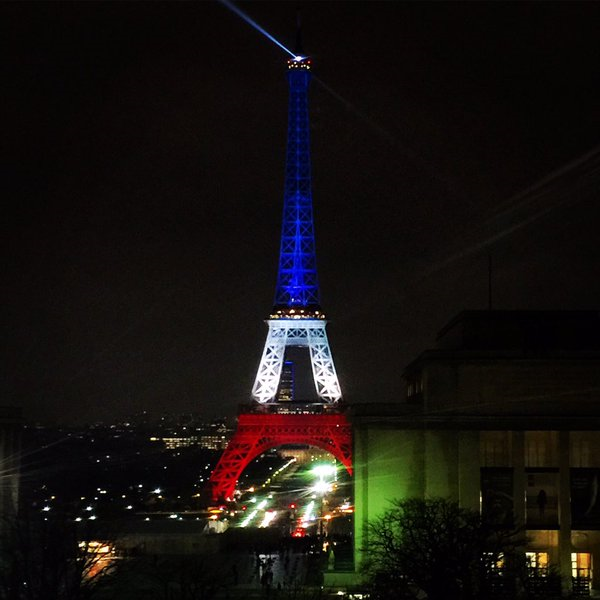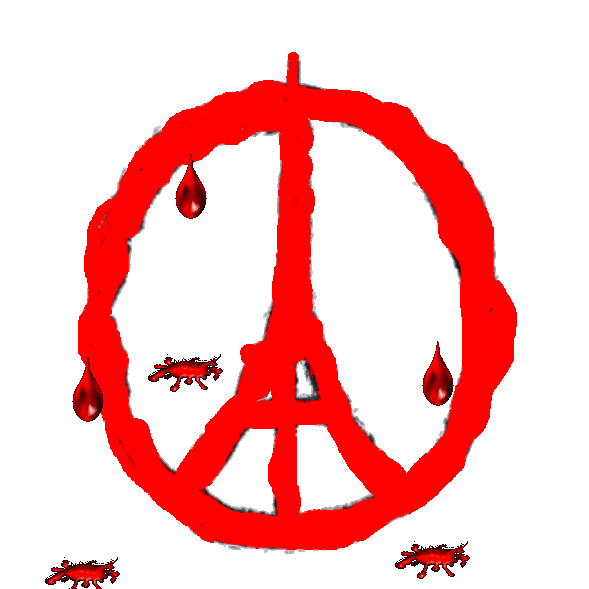 La France précurseur des Droits de l'homme " L'Assemblée nationale française, dès qu'elle s'est déclarée constituante, décide de rédiger une déclaration. La discussion débute le 9 juillet et débouche sur un vote le 26 août 1789, sous l'influence des leaders du tiers état et de la noblesse libérale. Ratifiée seulement le 5 octobre par Louis XVI sous la pression de l'Assemblée et du peuple accouru à Versailles, la déclaration de 1789 servira de préambule à la première Constitution de la Révolution française, adoptée en 1791. La Déclaration des droits de l'Homme et du citoyen est promulguée par le roi le 3 novembre 1789. Se trouve attaquée par un mouvement datant d'un autre siècle. Mouvement lâche et barbare s'en prenant a des innocents
Je suis français et ce blog se trouve en deuil national
UN GUERRIER QUELQUE SOIT SA CAUSE OU SA RELIGION NE TUE PAS DES INNOCENTS OU ALORS C'EST UN LACHE


Merci de votre compréhension
La France Pays des droits de l'homme et du citoyen !
La France incarne tout ce que les fanatiques religieux haïssent: la jouissance de la vie ici, sur Terre, d'une multitude de manières: une tasse de café qui sent bon, accompagnée d'un croissant, un matin ; de belles femmes en robes courtes souriant librement dans la rue ; l'odeur du pain chaud ; une bouteille de vin partagée avec des amis, quelques gouttes de parfum, des enfants jouant au jardin du Luxembourg, le droit de ne pas croire en Dieu, de ne pas s'inquiéter des calories, de flirter et de fumer, et de faire l'amour hors mariage, de prendre des vacances, de lire n'importe quel livre, d'aller à l'école gratuitement, de jouer, de rire, de débattre, de se moquer des prélats comme des hommes et des femmes politiques, de remettre les angoisses à plus tard: après la mort» «Aucun pays ne profite aussi bien de la vie sur Terre que la France. Paris, on t'aime. Nous pleurons pour toi. Tu es en deuil ce soir et nous le sommes avec toi. Nous savons que tu riras à nouveau et chanteras à nouveau, que tu feras l'amour, et que tu guériras, parce qu'aimer la vie fait partie de ce que tu es. Les forces du mal vont reculer. Elles vont perdre. Elle perdront toujours»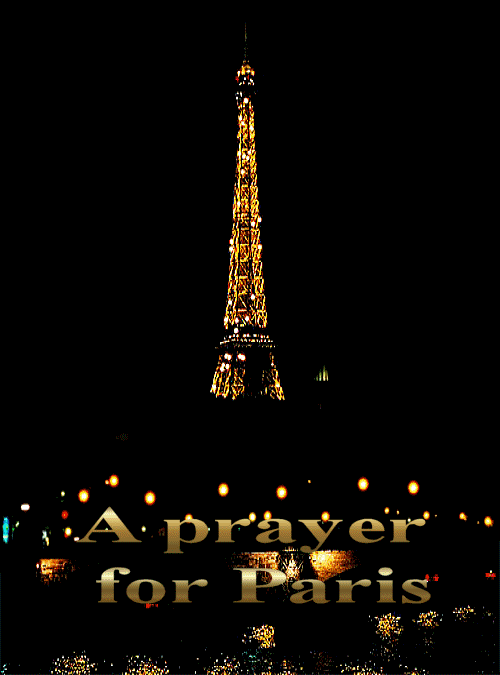 France The precursor of Human Rights "The French National Assembly as soon as it has declared constituent, decided to write a statement. The discussion begins July 9 and results in a vote August 26, 1789, under the the influence of the leaders of the Third Estate and the liberal nobility. Ratified only on October 5th by Louis XVI under the pressure of the Assembly and the people rushed to Versailles, the 1789 declaration will serve as a preamble to the first constitution of the French Revolution , adopted in 1791. the Declaration of the Rights of Man and of the Citizen is promulgated by the king on November 3, 1789. if a movement is under attack by dating another century. cowardly and barbaric movement is taking innocents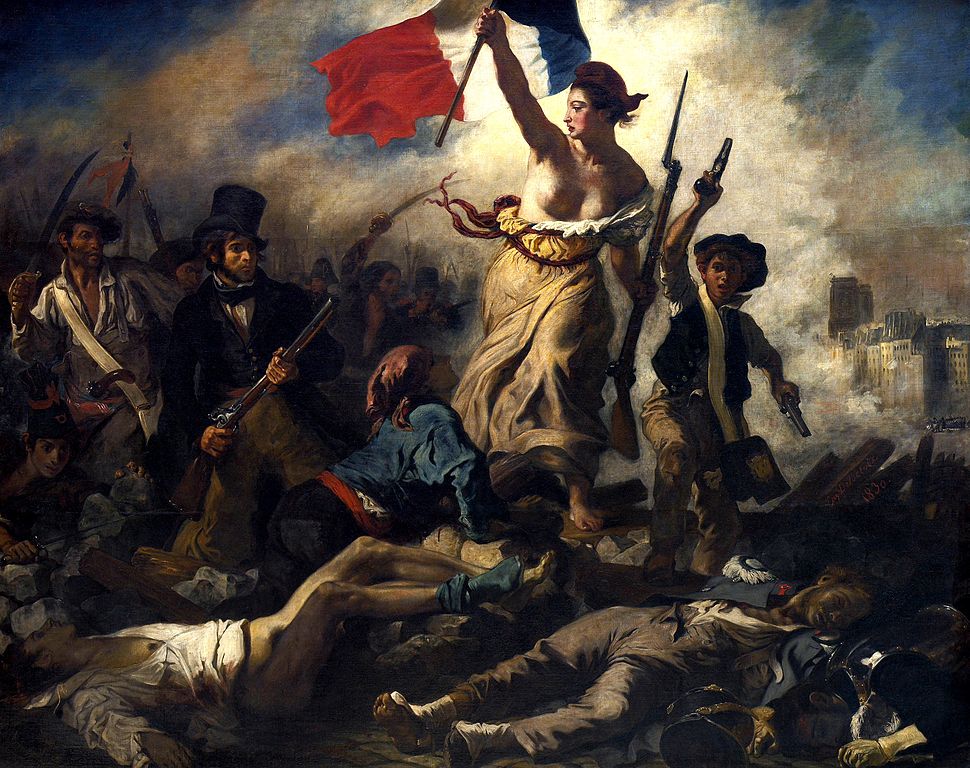 Liberty Leading the People

Eugène Delacroix (1798–1863)

I am French, and this blog is in national mourning
France is in mourning after the terrible Islamist attacks. The total balance of the attacks at least 129 dead and about 250 injured, including 80 "absolute urgency" According to a source close to the investigation
A WARRIOR WHATEVER ITS CAUSE OR RELIGION DO NOT KILL THE INNOCENT OR WHILE IT IS A COWARD
The

France

Country

of

human rights

and Citizen

!
The France embodies everything religious fanatics hate: the enjoyment of life here on Earth, in a multitude of ways: a cup of coffee that smells, accompanied by a growing one morning;

beautiful women in short dresses smiling freely in the streets;

the smell of warm bread;

a shared bottle of wine with friends, a few drops of perfume, children playing in the Luxembourg gardens, the right not to believe in God, do not worry about calories, flirting and smoking, and to the

love outside marriage, taking a vacation, read any book, to go to school for free, to play, to laugh, to discuss, to make fun of the prelates as men and women politicians to

put the anxieties later: after death "" No country benefits both to life on Earth than France.

Paris, we love you.

We weep for you.

You are grieving tonight and we are with you.

We know you will laugh again and sing again, you'll make love, and that you will be cured, because to love life is part of what you are.

The forces of evil will decline.

They will lose.

She always lose "


Thank you for your understanding