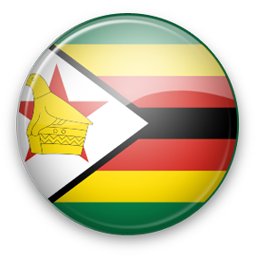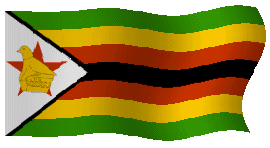 Zimbabwe , officially the Republic of Zimbabwe, is a landlocked country located in southern Africa, between the Zambezi and Limpopo rivers. It is bordered by South Africa to the south, Botswana to the southwest, Zambia to the northwest and Mozambique to the east. The capital is Harare. Zimbabwe achieved de jure sovereignty from the United Kingdom in April 1980, following 14 years as an unrecognised state under the conservative white minority government of Rhodesia, which unilaterally declared independence in 1965.
Zimbabwe has 16 official languages, Mugabe is also viewed as an authoritarian responsible for Zimbabwe's problematic human rights record and substantial economic decline. He has held power since internationally recognised independence in 1980: as head of government since 1980 and head of state since 1987.


01

Deffinatlyshaz
http://deffinatlyshaz.co.zw/

Zimbabwe's economy is growing at a brisk pace despite continuing political uncertainty. Following a decade of contraction, Zimbabwe's economy recorded real growth of 5.9% in 2010. But the government of Zimbabwe still faces a number of difficult economic problems, including a large external debt burden and insufficient formal employment. Zimbabwe's 1998-2002 involvement in the war in the Democratic Republic of the Congo drained hundreds of millions of dollars from the economy. The government's land reform program, characterized by chaos and violence, has badly damaged the commercial farming sector, the traditional source of exports and foreign exchange and the provider of 400,0 00 jobs, turning Zimbabwe into a net importer of food products. The EU and the US provide food aid on humanitarian grounds, though on a smaller scale than before. Until early 2009, the Reserve Bank of Zimbabwe routinely printed money to fund the budget deficit, causing hyperinflation. The power-sharing government formed in February 2009 has led to some economic improvements, including the cessation of hyperinflation by eliminating the use of the Zimbabwe dollar and removing price controls. The economy is registering its first growth in a decade, but will be reliant on further political improvement for greater growth.