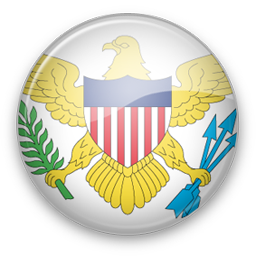 Population : 123 498 habitants (est. 2002)
Pays voisins :
Densité : 350.85 hab./km²
Superficie : 352 km²
Capitale : Charlotte Amalie
Principales villes : Frederiksted, Christiansted, Cruz Bay
Point culminant : Crown Mountain 474 m.
Langue(s) parlée(s) : Anglais, Espagnol
Langue(s) officielle(s) : Anglais
Monnaie : Dollar américain
Fête nationale : 27 mars
Statut : Territoire des Etats-Unis
Individuals
desiring
help me
hired
for the expansion of
this site
have this
badge



1

Far Away Series
http://farawayeyes1.blogspot.com/

2

Diary of a Poet.
http://carmeliciouss.blogspot.com/

3

Sage Island
http://sageisland.blogspot.com/

4

Crown Images photography by Sage
http://viweddingphotos.blogspot.com/

5

My Thrifted Closet
http://mythriftedcloset.blogspot.com/

6

St Thomas Virgin Islands Hair and Makeup Artists Artistry by

7

Kristina
http://artistrybykristina.blogspot.com/

8

Any Day Can Be A Day At The Beach
http://talk-to-tanya.blogspot.com/

9

Natural Hair Journey
http://islandgurl3601hair.blogspot.com/

10

Ella Mae's Seventh Child Essentials.Hair.Body.Wellbeing
http://ellamaes7thchild.blogspot.com/

11

isola bella blog
http://isolabellashop.blogspot.com/

The Virgin Islands of the United States (commonly called the United States Virgin Islands, U.S. Virgin Islands, or USVI) are a group of islands in the Caribbean that are an insular area of the United States. The islands are geographically part of the Virgin Islands archipelago and are located in the Leeward Islands of the Lesser Antilles.



The U.S. Virgin Islands consist of the main islands of Saint Croix, Saint John, and Saint Thomas, along with the much smaller but historically distinct Water Island, and many other surrounding minor islands. The total land area of the territory is . The territory's capital is Charlotte Amalie on the island of Saint Thomas.



As of the 2010 census the population was 106,405, mostly composed by those of Afro-Caribbean descent. Tourism is the primary economic activity, although there is a significant rum manufacturing sector.



Formerly the Danish West Indies, they were sold to the United States by Denmark in the Treaty of the Danish West Indies of 1916. They are classified by the UN as a Non-Self-Governing Territory, and are currently an organized, unincorporated United States territory. The U.S. Virgin Islands are organized under the 1954 Revised Organic Act of the Virgin Islands and have since held five constitutional conventions. The last and only proposed Constitution, adopted by the Fifth Constitutional Convention in 2009, was rejected by the U.S. Congress in 2010, which urged the convention to reconvene to address the concerns Congress and the Obama administration had with the proposed document. The convention reconvened in October 2012 to address these concerns, but was unable to produce a revised Constitution before its October 31 deadline