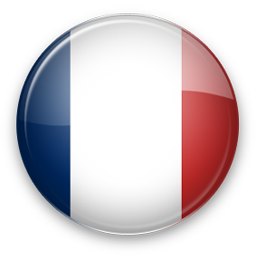 Population : 182 333 habitants (est. 2002)
Pays voisins : Surinam, Brésil
Densité : 2.01 hab./km²
Superficie : 90 909 km²²
Capitale : Cayenne
Principales villes : Kourou, Saint Laurent, Rémire, Sinnamary
Point culminant : Bellevue de l'Inini 851 m.
Langue(s) parlée(s) : Français créole
Langue(s) officielle(s) : Français
Monnaie : Euro
Fête nationale : 14 juillet
Statut : Département français d'outre-mer

1

mare's nest
http://mares-nest.blogspot.com/

2

Lovely Cupcakes
http://lovelycupcakes973.blogspot.fr/

3

Ismode & David
http://ismode-david.blogspot.fr/

4

Vaell-Creations
http://vaell-creations.blogspot.com/

5

Le Retournement du Cœur
http://le-retournement-du-coeur.blogspot.com/

6

Jonatan Santos
http://abbapapai.blogspot.com/

7

La Guyane, ça vous gagne !
http://yom-et-louisiana-in-guyana.blogspot.com/

8

✿ ✿ Guyane Brasil ✿ ✿By Gersi Reis
http://gersireis.blogspot.fr/

9

Fanny
http://fanclara.blogspot.com/

10

La Guyane Française ou l'écho des kapokiers
http://catenguyane.blogspot.fr/

French Guiana (; ; officially just ') is an overseas region of France on the North Atlantic coast of South America. It has borders with two nations: Brazil to the east and south, and Suriname to the west. Its have a very low population density of less than , with half of its 236,250 people in 2011 living in the metropolitan area of Cayenne, its capital.



The addition of the adjective "French" in English comes from colonial times when five such colonies existed (The Guianas), namely from west to east: Spanish Guiana (now Guayana Region in Venezuela), British Guiana (now Guyana), Dutch Guiana (now Suriname), French Guiana, and Portuguese Guiana (now Amapá, a state in far northern Brazil). French Guiana and the two larger countries to the north and west, Guyana and Suriname, are still often collectively referred to as the Guianas and comprise one large shield landmass.



A large part of the department's economy derives from the presence of the Guiana Space Centre, now the European Space Agency's primary launch site near the equator.