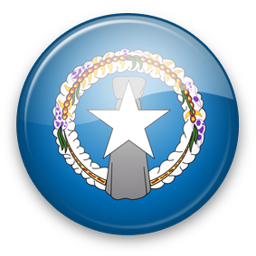 Population : 77 311 habitants (est. 2002)
Pays voisins : Aucun
Densité : 162.42 hab./km²
Superficie : 476 km²
Capitale : Susupe
Principales villes : Garapan
Point culminant : 965 m.
Langue(s) parlée(s) : Chamorro
Langue(s) officielle(s) : Anglais
Monnaie : Dollar américain
Fête nationale : 8 janvier
Statut : Commonwealth uni politiquement aux Etats-Unis


1

SillyRabbit Rebel Notions
http://capriciousrebel.blogspot.com/

2

Saipan Pictures
http://saipanpictures.blogspot.com/

3

Beachcomber on Saipan
http://beachcomberonsaipan.blogspot.com/

4

Bubbles in the Paradise
http://bevecaba.blogspot.com/

5

See the world through my eyes
http://plumeriagirl.blogspot.com/

6

Deece.net
http://www.deece.net/

7

wanderlust
http://justjlee.blogspot.com/

8

Life in Saipan for an East Coast girl
http://saipanblondie.blogspot.com/

The Northern Mariana Islands, officially the Commonwealth of the Northern Mariana Islands (CNMI), is one of the two insular area Commonwealths of the United States of America, the other being Puerto Rico. Both can also be classified as unincorporated, organized territories of the United States.



Occupying a strategic region of the western Pacific Ocean, it consists of 15 islands about three-quarters of the way from Hawaii to the Philippines. The United States Census Bureau reports the total land area of all islands as .



The Northern Mariana Islands have a population of 53,883 (2010 census). More than 90% of the population lives on the island of Saipan. Of the fourteen other islands, only two — Tinian and Rota — are inhabited.



The Commonwealth's center of government is in the village of Capital Hill on Saipan. As the island is governed as a single municipality, most publications name Saipan as the Commonwealth's capital. In April 2012, the Commonwealth's public pension fund declared Chapter 11 bankruptcy, because it was expected to run out of money in 2014.