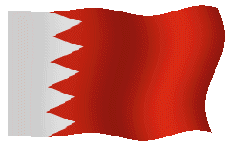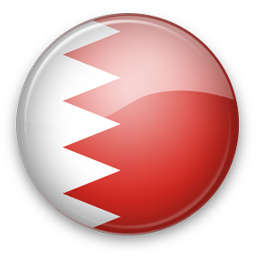 Population : 656 397 habitants (est. 2002)
Pays voisins :
Densité : 965.29 hab./km
Superficie : 680 km
Capitale : Al Manamah
Principales villes : Al Muharraq, Jidd Hafs, Isa, Al Hadd
Point culminant : Jabal ad Dukhan 122 m.
Langue(s) parlée(s) : Arabe
Langue(s) officielle(s) : Arabe
Monnaie : Dinar
Fête nationale : 16 décembre
Statut : Monarchie

1

tpviews
http://tpviews.blogspot.com/

2

crochetplaza
http://crochetplaza.blogspot.com/

Bahrain , officially the Kingdom of Bahrain is a small island country situated near the western shores of the Persian Gulf. It is an archipelago of 33 islands, the largest being Bahrain Island, at long by wide. Saudi Arabia lies to the west and is connected to Bahrain by the King Fahd Causeway. Iran lies to the north of Bahrain, across the Gulf. The peninsula of Qatar is to the southeast across the Gulf of Bahrain. The planned Qatar Bahrain Causeway will link Bahrain and Qatar and become the world's longest marine causeway. The population in 2010 stood at 1,234,571, including 666,172 non-nationals.



Bahrain today has a very high Human Development Index (42nd highest in the world) and the World Bank identified it as a high income economy. Bahrain is a member of the United Nations, World Trade Organisation, the Arab League, the Non-Aligned Movement, the Organization of the Islamic Conference as well as being a founding member of the Cooperation Council for the Arab States of the Gulf. Bahrain was also designated as a major non-NATO ally by the George W. Bush administration in 2001.



Oil was discovered in Bahrain in 1932 (the first in the Arabian side of the Gulf). In recent decades, Bahrain has sought to diversify its economy and be less dependent on oil by investing in the banking sector and tourism. The country's capital, Manama, is home to many large financial structures, including the Bahrain World Trade Center and the Bahrain Financial Harbour. The Qal'at al-Bahrain (the harbour and capital of the ancient land of Dilmun) and the Bahrain pearling trail were declared UNESCO World Heritage Sites in 2005 and 2012, respectively. The Bahrain Formula One Grand Prix takes place at the Bahrain International Circuit.