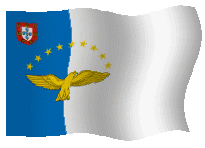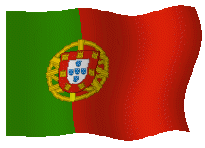 Population : 249 440 habitants (est. 2002)
Pays voisins :
Densité : 108.45 hab./km²
Superficie : 2 300 km²
Capitale : Ponta Delgada
Principales villes : Angra do Heroismo, Horta
Point culminant : Ponta do Pico 2 351 m.
Langue(s) parlée(s) : Portugais
Langue(s) officielle(s) : Portugais
Monnaie : Euro
Fête nationale : 10 juin
Statut : Région autonome du Portugal


1

Prata da Casa
http://pratacasas.blogspot.com/

2

Englishmania
http://englishcrush.blogspot.com/

3

A Cascata Também Chora
http://acascata-chora.blogspot.com/

4

"Já não me importo"- eu menti.
http://martaborgesamaral.blogspot.com/

5

O estrado da avó
http://oestradodaavo.blogspot.com/

6

Glamoursemedida
http://glamoursemedida.blogspot.com/

7

CADERNO DIÁRIO
http://cadernodiarioesaq.blogspot.com/

The Archipelago of the Azores is composed of nine volcanic islands situated in the North Atlantic Ocean, and is located about west of Lisbon and about southeast of Newfoundland. The islands, and their Exclusive Economic Zone, form the Autonomous Region of the Azores, one of the two autonomous regions of Portugal. Its main industries are agriculture, dairy farming (for cheese and butter products primarily), livestock ranching, fishing, and tourism, which is becoming the major service activity in the region. In addition to this, the government of the Azores employs a large percentage of the population directly or indirectly in many aspects of the service and tertiary sectors.



There are nine major Azores islands and an islet cluster, in three main groups. These are Flores and Corvo, to the west; Graciosa, Terceira, São Jorge, Pico, and Faial in the centre; and São Miguel, Santa Maria, and the Formigas Reef to the east. They extend for more than and lie in a northwest-southeast direction.



The vast extent of the islands defines an immense exclusive economic zone of . The westernmost point of this area is from the North American continent. All the islands have volcanic origins, although some, such as Santa Maria, have had no recorded activity since the islands were settled. Mount Pico, on the island of Pico, is the highest point in Portugal, at . The Azores are actually some of the tallest mountains on the planet, measured from their base at the bottom of the ocean to their peaks, which thrust high above the surface of the Atlantic.



Because these once-uninhabited and remote islands were settled sporadically over a span of two centuries, their culture, dialect, cuisine, and traditions vary considerably.