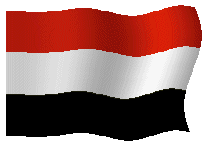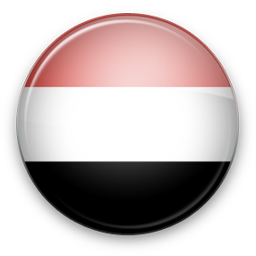 Population : 18 701 257 habitants (est. 2002)
Pays voisins : Arabie Saoudite, Oman
Densité : 35.42 hab./km²
Superficie : 527 970 km²
Capitale : Sanaa
Principales villes : Aden, Ta'izz, Hodeïah, Dhamar, Al Mukalla, Hajjah, Al Bayda
Point culminant : Jabal an Nabi Shu'ayb 3 760 m
Langue(s) parlée(s) : Arabe
Langue(s) officielle(s) : Arabe
Monnaie : Rial
Fête nationale : 22 mai
Statut : République

1

صرختي وبوحي *
http://lovestorysun-lovemeyouandiloveyou.blogspot.com/

The Republic of Yemen commonly known as Yemen is a country located in Western Asia, occupying the southwestern to southern end of the Arabian Peninsula. It is bordered by Saudi Arabia to the north, the Red Sea to the west, the Gulf of Aden and Arabian Sea to the south, and Oman to the east.



Its capital and largest city is Sana'a. Yemen's territory includes over 200 islands, the largest of which is Socotra, about to the south of mainland Yemen. It is the only state in the Arabian Peninsula to have a purely republican form of government. Yemen was the first country in the Arabian peninsula to grant women the right to vote. Yemeni unification took place on 22 May 1990, when North Yemen was united with South Yemen, forming the Republic of Yemen.



The majority of Yemen's population is divided into tribal groups, especially in the northern areas of the country where 85% of local residents belong to various tribes There are also small groups of peoples of Turkish/Ottoman origin in urban areas. Roughly 53% of the population are Sunni Muslims following the Shafi'i school while 45% adhere to the Zaydi Shia branch of Islam with small minorities of Ismali Muslims.