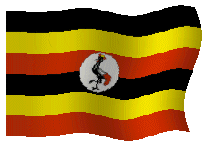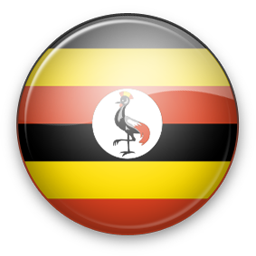 Population : 24 699 073 habitants (est. 2002)
Pays voisins : Congo démocratique, Soudan, Kenya, Tanzanie, Rwanda
Densité : 104.64 hab./km²
Principales villes : Jinja, Masaka, Mbale, Mbarara, Entebbe, Tororo, Gulu, Fort Portal
Point culminant : Margherita Peak 5 109 m..
Langue(s) parlée(s) : Ganda, Teso, Nyankole, Chiga, Nyoro, Rwanda, Lango, Acholi, Lugbara
Langue(s) officielle(s) : Anglais

1

WIZARDS COLLECTION
http://moblemi.blogspot.com/

2

SOFT-WARE HOUSE
http://wawireprogodwyns.blogspot.com/

3

Just-Ask-Godwyns
http://pro-godwyns.blogspot.com/

| | |
| --- | --- |
| | |
Uganda ( or ), officially the Republic of Uganda, is a landlocked country in East Africa. Uganda is bordered on the east by Kenya, on the north by South Sudan, on the west by the Democratic Republic of the Congo, on the southwest by Rwanda, and on the south by Tanzania. The southern part of the country includes a substantial portion of Lake Victoria, being also shared by Kenya and Tanzania.



Uganda takes its name from the Buganda kingdom, which encompasses a large portion of the south of the country including the capital Kampala. The people of Uganda were hunter-gatherers until 1,700 to 2,300 years ago, when Bantu-speaking populations migrated to the southern parts of the country. The area was ruled by the British beginning in the late 1800s. Uganda gained independence from Britain on 9 October 1962. The period since then has been marked by intermittent conflicts, most recently a civil war against the Lord's Resistance Army.



The official languages are English and Swahili, although multiple other languages are spoken in the country. The current president is Yoweri Kaguta Museveni.