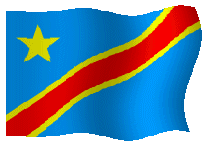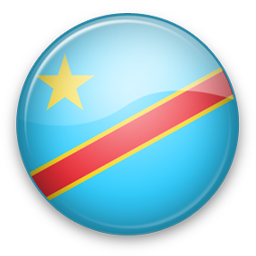 Population: 55,225,478 inhabitants (2002 est.)
Neighboring countries: Congo, Central African Republic, Sudan, Uganda, Rwanda, Burundi, Tanzania, Zambia, Angola
Density: 23.55 inhabitants / km ².
Area: 2,345,410 km ²
Capital: Kinshasa
Top Cities: Lubumbashi, Mbuji Mayi, Kananga, Kisangani, Likasi Kalemie, Bukavu, Kamina, Kikwit, Matadi, Mbandaka
Mountain Highlight: Pic Marguerite 5109 m.
Language: Chiluba, Kikongo, Swahili, Lingala
Official: French
Currency: Congolese franc
National Day: June 30
Status: Transitional Government


1

Blog de Chantal Faida
http://chantalfaida.blogspot.com/

The Democratic Republic of the Congo , sometimes referred to as DR Congo, Congo-Kinshasa or the DRC, is a country located in Central Africa. It is the largest country in Sub-Saharan Africa by area and the eleventh largest in the world. With a population of over 75 million, Despite the signing of peace accords in 2003, fighting continued in the east of the country in 2007. There, the prevalence of rape and other sexual violence is described as the worst in the world. The war is the world's deadliest conflict since the Chinese Civil War, killing 5.4 million people since 1998. More than 90% were not killed in combat.

They died from diseases that were both preventable and treatable (malaria, diarrhea, pneumonia and malnutrition) aggravated by displaced populations living in unsanitary and over-crowded conditions that lacked access to shelter, water, food and medicine. Forty seven percent of those deaths were children under five.
Conflict for control of the mineral wealth is behind some of the most violent atrocities.

T
he Democratic Republic of the Congo was formerly, in chronological order, the Congo Free State, Belgian Congo, Republic of the Congo, and Zaire (Zaïre in French). Though it is located in the Central African UN subregion, the nation is also economically and regionally affiliated with Southern Africa as a member of the Southern African Development Community (SADC).