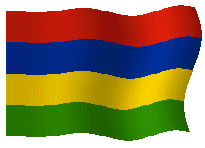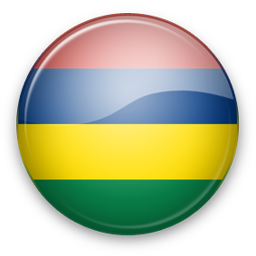 Population : 1 200 206 habitants (est. 2002)
Pays voisins : Aucun
Densité : 643.54 hab./km²
Superficie : 1 865 km²
Capitale : Port Louis
Principales villes : Beau Bassin, Quatre Bornes, Curepipe, Vacoas-Phoenix, Rose Hill, Mahébourg
Point culminant : Piton de la Petite Rivière Noire 826 m.
Langue(s) parlée(s) : Français créole, Bhojpuri, Hindi
Langue(s) officielle(s) : Anglais
Monnaie : Roupie mauricienne
Fête nationale : 12 mars
Individuals
desiring
help me
hired
for the expansion of
this site
have this
badge




1

Deborah Perne Anderne
http://anderne.blogspot.com/

2

Brooklyn Grace 6 Pins in a shoe
http://marylovesthat.blogspot.com/

3

I'll smile for you
http://illsmileforyou.blogspot.com/

4

PURE CONSCIOUSNESS
http://masunyoananda.blogspot.com/

5

Catz Lounge
http://classy-catz.blogspot.com/

6

***Sprinkle Of Glitter*** Beauty Baby Lifestyle
http://sprinkleofglitter.blogspot.com/

7

Bruno's Mauritian Blog
http://blebon.com/

Mauritius (Mauritian Creole: Moris; , ), officially the Republic of Mauritius (Mauritian Creole: Republik Moris; ) is an island nation off the southeast coast of the African continent in the southwest Indian Ocean, about east of Madagascar. In addition to the island of Mauritius, the Republic includes the islands of Cargados Carajos, Rodrigues and the Agalega Islands. Mauritius Island is part of the Mascarene Islands, with the French island of Réunion to the southwest and the island of Rodrigues to the east. The area of Mauritius is 2040 km2; its capital city is Port Louis.



The United Kingdom took control of the islands in 1810, from France during the Napoleonic Wars, and Mauritius became independent from the UK in 1968. It is a parliamentary republic and is a member of the United Nations, Southern African Development Community, the Common Market for Eastern and Southern Africa, the African Union, La Francophonie and the Commonwealth of Nations.



The main languages spoken in Mauritius are Mauritian Creole, French and English. English is the only official language but the lingua franca is Mauritian Creole and the newspapers and television programmes are usually in French. Asian languages also form part of the linguistic mosaic.



Being dependent on sugar production since its independence, Mauritius has since developed to a diversified economy with important pillars in financial services, business process outsourcing, tourism and information technology. Mauritius is ranked as an upper-middle income economy by the World Bank. It has been ranked as the best governed country in all of Africa, five years in a row, finishing on top of the Ibrahim Index of African Governance. According to the Democracy Index, Mauritius is the only African country with "full" democracy.



Mauritius has adopted the British constitutional and administrative system with an elected chamber for members of parliament and a President (who is the Head of State) elected from the parliament and not through universal suffrage. The main source of law remains British common law, with elements of France's Code Napoléon also being used, a legacy of pre-1810 French colonisation