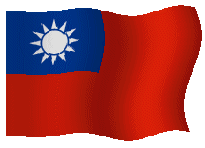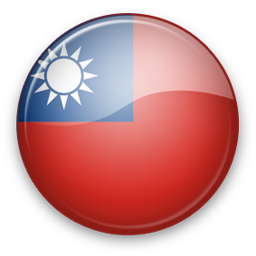 Population : 22 548 009 habitants (est. 2002)
Densité : 626.68 hab./km²
Superficie : 35 980 km²
Capitale : T'ai-pei
Principales villes : Kao-hsiung, T'ai-chung, T'ai-nan, Panchiao, Chi-lung, Hsin-chu, Chia-li, Chung-li
Point culminant : Hsinkao Shan 3 997 m.
Langue(s) parlée(s) : Chinois
Langue(s) officielle(s) : Chinois
Monnaie : Dollar de Taiwan
Fête nationale : 10 octobre

1

Kingofseeker
http://kingofseeker.blogspot.com/

2

♥Ms 詩詩 _ Sze ♥
http://yuriszesze.blogspot.com/

3

Ermgurl_Fashion & Beauty lifestyle
http://ermgurl.blogspot.com/

4

1122
http://ermfashion.blogspot.com/

5

Tanpopo's secret garden
http://tanpopowu01.blogspot.com/

6

Eudora Designs
http://eudoradesigns.blogspot.com/

7

my scrap art digital
https://www.myscrapartdigital.com/

8

mscraps
http://www.mscraps.com/

9

iSEOULidarity
http://iseoulidarity.blogspot.com/

11

mimi's life
http://darkshadowvampire.blogspot.com/

12

手指臺北 Point Taipei
http://pointtaipei.blogspot.com/

13

After all,
http://lovewithalovethatismorethanlove.blogspot.com/

14

Fran traveller
http://frantraveller.blogspot.com/

15

玉貴人整形外科診所
http://iweb99003.blogspot.com/

16

張琹 Chin CHANG
http://chinchang-buddha.blogspot.com/

17

(Carol自在生活)備份
http://carol0201.blogspot.com/

18

Carol 自在生活
http://caroleasylife.blogspot.com/

19

Little Mandy烘培趣
http://little-mandy.blogspot.com/

20

Little Mandy烘培趣(備份)
http://littlemandy1202.blogspot.com/

21

Strolling
http://jenny3tp.blogspot.com/

22

Whitework Embroidery
http://joody123.blogspot.com/

23

Ivan 成長日誌
http://journey-ivanchang.blogspot.com/

24

An East Coast Girl In The Far East
http://katysasiaadventures.blogspot.com/

25

Simple Love。
http://vera57842.blogspot.com/

26

alice's adventures
http://alice-adventures-alice.blogspot.com/

27

How To Become a Shemale
http://be-shemale.blogspot.com/

28

購物狂小姐Little Miss SHOPAHOLIC
http://nikita57.blogspot.com/

29

擁抱文字的靈魂
http://vivi-reader.blogspot.com/

30

趙太太生活大小事
http://sloya.blogspot.com/

31

愛。自由
http://vflyw.blogspot.com

/

32

50而立
http://jean-tsai.blogspot.com/

33

木漏日
http://mykomorebi.blogspot.com/

34

*~Free Like the Wind~*
http://winnie-sni.blogspot.com/

35

小姐非常有事 Miss Unexpected
http://chick-unexpected.blogspot.com/

36

Unexpected CLaiRe
http://unexpected-claire.blogspot.com/

37

乘琉璃光,去旅行!
http://yuzuzen.blogspot.com/

38

香光森林Reiki Forest
http://reikiforest.blogspot.com/

39

Sister McKenna Wright
http://sistermckennawright.blogspot.com/

40

Yolllandaaa
http://yolllandaaa.blogspot.com/

41

The Nest of Blue lark
http://the-nest-of-blue-lark.blogspot.com/

42

Moments
http://noblestriving.blogspot.com/

43

Little World
http://miki-wei.blogspot.com/

Taiwan ( ; see below), officially the Republic of China (ROC; ), is a state in East Asia. Originally based in mainland China, the Republic of China now governs the island of Taiwan (formerly known as "Formosa"), which makes up over 99% of its territory, as well as Penghu, Kinmen, Matsu, and other minor islands. Neighboring states include the People's Republic of China to the west, Japan to the east and northeast, and the Philippines to the south. Taipei is the political capital as well as economic and cultural centre in Taiwan. but has not made retaking mainland China a political goal since 1992. However, the government's stance on defining its political position largely depends on which political coalition is in charge (See Politics below). Meanwhile, the PRC also asserts itself to be the sole legal representation of China and claims Taiwan to be under its sovereignty, denying the status and existence of ROC as a sovereign state. The PRC has threatened the use of military force as a response to any formal declaration of Taiwanese independence, or if it deems peaceful reunification no longer possible. Relations between Taiwan and China as well as issues of national identity within the country are important factors in Taiwanese politics and a cause of social and political division among political parties and their respective supporters.



During the latter half of the 20th century, Taiwan experienced rapid economic growth and industrialization and is now an advanced industrial economy. In the 1980s and early 1990s, Taiwan evolved into a multi-party democracy with universal suffrage. Taiwan is one of the Four Asian Tigers and a member of the WTO and APEC. The 19th-largest economy in the world, its advanced technology industry plays a key role in the global economy. Taiwan is ranked highly in terms of freedom of the press, health care, public education, economic freedom, and human development.