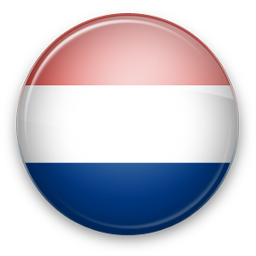 Population : 16 067 754 habitants (est. 2002)
Pays voisins : Allemagne, Belgique
Densité : 430.42 hab./km²
Superficie : 37 330 km²
Capitale : Amsterdam
Principales villes : Rotterdam, La Haye, Utrecht, Eindhoven, Groningue, Tilburg, Haarlem, Nimégue, Apeldoorn, Enschede
Point culminant : Vaalserberg 321 m.
Langue(s) parlée(s) : Néerlandais, Frisien
Langue(s) officielle(s) : Néerlandais
Monnaie : Euro
Fête nationale : 30 avril
Registration for the "Directory" blog, are free.
Imperative
to follow our
blog
to validate
your registration.
Thank you
for your understanding

1
Pure Precious Perfection
http://purepreciousperfection.blogspot.com/

2
Fashion Fairytale
http://fashionnfairytale.blogspot.com/

3
LiquidBrick
http://liquidbrick.blogspot.com/

4
Somewhere over the rainbow
http://abc-sjoukje.blogspot.com/

5
Huisje boompje beestje
http://abc-sjoukje.blogspot.com/

6
De Haakheksen
http://haakheksen.blogspot.com/

7
Kerstsokken voor het goede doel
http://kerstsokvoorgoededoel.blogspot.com/

8
Borduurderij
http://borduurderij.blogspot.com/

9
Supergoof Quilts
http://supergoof-quilts.blogspot.com/

10
My Weblog (DzjieDzjee)
http://dzjiedzjee.blogspot.com/

11
My idea of beauty
http://myideaofbeauty.blogspot.com/

12
Magna Just Daily Things
http://justdailythings.blogspot.com/

13
xxtherese
http://xxtherese.blogspot.com/

14
Derdijk Brocante
http://derdijkbrocante.blogspot.com/

15
Faya in the Fire
http://ohfirefaya.blogspot.com/

16
Sootjeelina
http://sootjeelina.blogspot.com/

17
Bree travelling the world
http://me-travelleroftheworld.blogspot.com/

18
V.S FashionCrush
http://fashion-crushh.blogspot.com/

19
Lisa Rosalie
http://lisarosalie.blogspot.com/

20
Shop Lisa Rosalie
http://shoplisarosalie.blogspot.com/

21
cosmocalista
http://www.cosmocalista.blogspot.com/

22
Inass BE CREATIVE BE FASHION
http://inass-myfashion.blogspot.com/

23
Nonna Tiwow
http://nonnatiwow.blogspot.com/

24
Melanie MY OWN INSPIRING WORLD
http://myowninspiringworld.blogspot.com/

25
xRevaines
http://xrevaines.blogspot.com/

26
Cardmaking JacquelinePannek
http://jacqueline-pannekoek.blogspot.com/

27
Skip to Malou*:
http://www.skiptomalouuu.blogspot.com/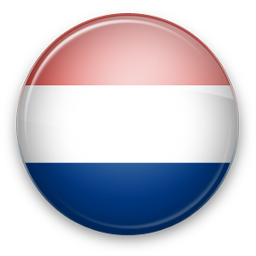 Situé en Europe occidentale, le royaume des Pays-Bas est frontalier de la Belgique au sud et de l'Allemagne à l'est. Il consistue l'extrémité occidentale de la plaine de l'Europe du Nord.



Ce pays présente un relief relativement monotone, mis à part les collines que l'on peut observe dans le sud-est du territoire. Les Pays-bas luttent contre l'invasion constante de la mer. Cela a conduit à l'assèchement des marais et des zones littorales et à la création d'étendues artificielles de terres dont le niveau est inférieur à celui de la mer, appelés polders.



De nombreuses digues sont construites pour faire face à l'invasion maritime. La densité de population est une des plus fortes au monde. Celle-ci se concentrée surtout dans quatres grandes villes : Amsterdam, Utrech, Rotterdam et la Haye.



L'élevage de bovins et l'élaboration de produits laitiers sont les moteurs d'une agriculture très variée. La pêche reste une activité principale du pays. Le plus grand port du monde se trouve à Rotterdam, dans l'ouest du pays.