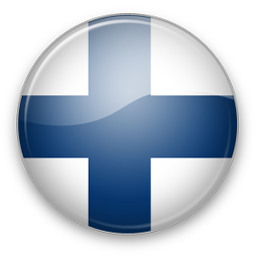 Population : 5 183 545 habitants (est. 2002)
Pays voisins : Suède, Norvège, Russie
Densité : 15.33 hab./km²
Superficie : 338 142 km²
Capitale : Helsinki
Principales villes : Tampere, Turku, Espoo, Vantaa, Oulu, Lahti, Pori, Kuopio, Jyväskylä, Kotka
Point culminant : Halti 1 328 m.
Langue(s) parlée(s) : Finnois, Suédois
Langue(s) officielle(s) : Finnois, Suédois
Monnaie : Euro
Fête nationale : 6 décembre
Imperative
to follow our
blog
to validate
your registration.
Thank you
for your understanding

1

indie by heart
http://indiebyheart.blogspot.com/

2

Kuvaretkiä ympäristöön
http://sulo-heinola.blogspot.com/

3

Uusi harrastus
http://suloensio.blogspot.com/

4

ღ Keep the Secrets ღ
http://katrinli.blogspot.com/

5

Aarrekarttamaail
http://aarrekarttamaailma.blogspot.com/

6

Valokin koruvakka/Jewelry
http://valokinkoruvakka.blogspot.com/

7

Valokin kiteet
http://valokinkiteet.blogspot.com/

8

Valokin runokontti Poetry bag
http://valokinrunokontti.blogspot.com/

9

Alfheim valokuvamaailman My photo world
http://valokinvalokuvat.blogspot.com/

10

Eko-Kuvia
http://eskoalamaunu.blogspot.com/

11

kaarnikankuvat
http://kaarnikankuvat.blogspot.com/

12

aikatherineblogi
http://aikatherineblogi.blogspot.com/

13

↝◦♥ Lady in red ♥◦↜
http://raitasukkaah.blogspot.com/

14

Curiouser & Curiouser
http://curiousnoora.blogspot.com/

15

Eko-Kuvia
http://eskoalamaunu.blogspot.com/

16

Carmilla's Piccie Blog
http://carmillaspiccieblog.blogspot.com/

17

sulka tähdenlento
http://tokiocherry.blogspot.com/

18

Saara Living in dreams
http://me-morethanmusic.blogspot.com/

19

Sensaatio Puukengät
http://puukengat-clogs.blogspot.com/

20

amalianajatuksia
http://amalianajatuksia.blogspot.com/

21

Fashion is my guide
http://fashionismyguide.blogspot.com/

22

Materialgal's closet
http://materialgalscloset.blogspot.com/

23

Maarit Helena
http://maarithelena.blogspot.com/

24

Heli The grinning kid
http://thegrinningkid.blogspot.com/

25

Jill With love Jill
http://withlove-jill.blogspot.com/

26

When nothing goes right, go left
http://ellaellan.blogspot.com/

27

memvimäistä
http://memvin.blogspot.com/

28

marjukka candyking
http://maigs-thisismylife.blogspot.com/

29

Tomorrow is just a mystery
http://ttomorrowisjustamystery.blogspot.com/

30

Minna
http://minna-tells-secrets.blogspot.com/

31

Emmas
http://emmmass.blogspot.com/

32

JENNA V
http://jennavfashion.blogspot.com/

33

hintofluxury
http://hintofluxury.blogspot.com/

34

Vain tänään beibi
http://vaintnabeibi.blogspot.com/

35

eeva in my shoes
http://life-in-myshoes.blogspot.com/

36

Riikkaa The story about my life
http://nevereverstopbelieving.blogspot.fi/

123

Pienisammakko
http://pienisammakko.blogspot.com/

Finland (; ; Swedish: Finland), officially the Republic of Finland, is a Nordic country situated in the Fennoscandian region of Northern Europe. It is bordered by Sweden in the west, Norway in the north and Russia in the east, while Estonia lies to its south across the Gulf of Finland.



An estimated 5.4 million people live in Finland, the majority concentrated in the southern region. It is the eighth largest country in Europe in terms of area and the most sparsely populated country in the European Union. Finland is a parliamentary republic with a central government based in Helsinki and local governments in 336 municipalities, and an autonomous region of the Åland Islands. About one million residents live in the Greater Helsinki area, which consists of Helsinki, Espoo, Kauniainen and Vantaa, and a third of the country's GDP is produced there. Other larger cities include Tampere, Turku, Oulu, Jyväskylä, Lahti and Kuopio.



Finland was a part of Sweden from the 12th to 19th century, and from 1809 to 1917 was an autonomous Grand Duchy within the Russian Empire. The Finnish Declaration of Independence from Russia in 1917 was followed by a civil war in which the red side was defeated with German support. Finland fought World War II as essentially three separate conflicts: the Winter War (1939–40) and the Continuation War (1941–44) (against the Soviet Union), as well as the Lapland War (1944–45) (against Nazi Germany). Finland joined the United Nations in 1955, the OECD in 1969, the European Union in 1995, and the eurozone at its inception in 1999.



Finland was a relative latecomer to industrialisation, remaining a largely agrarian country until the 1950s. Thereafter, economic development was rapid, and Finland is now one of the world's wealthiest nations, with a per capita income of $49,349. It built an extensive welfare state and balanced between the East and the West in global economics and politics. With the best educational system in Europe according to some measures, Finland has recently been ranked as one of the world's most peaceful, competitive and livable countries.