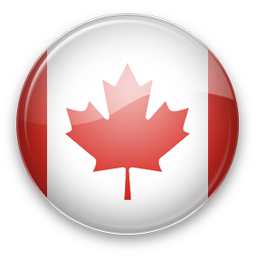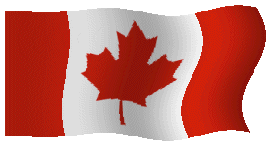 Population : 31 902 268 habitants (est. 2002)
Pays voisins : Etats-Unis
Densité : 3.20 hab./km²
Superficie : 9 976 139 km²
Capitale : Ottawa
Principales villes : Toronto, Montréal, Vancouver, Calgary, Winnipeg, Edmonton, Hamilton, Regina, Québec, Halifax, Thunder Bay
Point culminant : Mount Logan 6 050 m.
Langue(s) parlée(s) : Anglais, Français
Langue(s) officielle(s) : Anglais, Français
Monnaie : Dollar canadien
Fête nationale : 1er juillet
Registration for the "Directory" blog, are free.
Imperative
to follow our
blog
to validate
your registration.
Thank you
for your understanding
Individuals
desiring
help me
hired
for the expansion of
this site
have this
badge




1
Suzanne Bean
http://suzannebean.blogspot.com/

2
viemortlifedeath
http://viemortlifedeath.blogspot.com/

3
pastlifes
http://pastlifes-viesanterieures.blogspot.com/

4
a fashion love affair
http://www.afashionloveaffair.com/

5
you know you love fashion
http://youknowyoulovefashion.blogspot.com/

6
Sudowudo Styles
http://sudowudostyles.blogspot.com/

7
Aubrey's Little Things
http://aubreyslittlethings.blogspot.com/

8
Closet/Beauty Confessions
http://closetconfessionss.blogspot.com/

9
7XPR Passion Photo
http://7xpr.blogspot.com/

10
Melissa's Vegan Blog
http://sudzgirl.blogspot.com/

11
Aquagreen Marine Research
http://aquagreenmarine.blogspot.com/

12
Ocean Society
http://oceansociety.blogspot.com/

13
Orchive Logs
http://orchive.blogspot.com/

14
A COTTON THOUGHT
http://acottonphoto.blogspot.com/

15
Art Naif Michel Dion
http://artnaifmicheldion.blogspot.com/

16
Snowy's Corner
http://snowyscorner.blogspot.com/

17
.♡CHERRIM
http://www.cherrim.net/

18
REDLIPS & BEAUTY
http://redlipsandbeauty.blogspot.com/

19
My Fashion Vanity
http://www.myfashionvanity.com/

20
videosoncountries
http://videosoncountries.blogspot.com/

21
musiquedouce-softmusic
http://musiquedouce-softmusic.blogspot.com/

22
Nora MacPhail Artist
http://noramacphail.blogspot.com/

23
Adelaide Adah
http://kummy-kaybee.blogspot.com/

24
A Fine Balance
http://www.thefinebalance.net/

25
La chambre rouge
http://ellachambrerouge.blogspot.ca/

26
CrystalCandy Makeup
http://crystalcandymakeup.blogspot.com/

27
As Far As The Eye Can See
http://eachinfinitehorizon.blogspot.com/

28
Julieanne's Fashion Room
http://jboomsroom.blogspot.com/

29
Vanitas vanitatum
http://vanitasvanitatum-ceciely.blogspot.com/

30
EDITIONS Dulcinées
http://edicionesdulcineas.blogspot.com/

31
Letters from Launna
http://lettersfromlaunna.blogspot.com/

32
Sule's Kitchen
http://suleskitchen.blogspot.ca/

33
Vive le Québec libre
http://patrick-cousture.blogspot.ca/

34
États Unis d'Amérique
http://usaetatsunisdamerique.blogspot.com/

35
Rayonner la Lumière
http://rayonnerlalumiere.blogspot.com/

36
Vidéos HD
http://samuel-videos-hd.blogspot.com/

37
Visit the WORLD
http://videosoncountries.blogspot.com/
Canada is a North American country consisting of ten provinces and three territories. Located in the northern part of the continent, it extends from the Atlantic Ocean to the Pacific Ocean, and northward into the Arctic Ocean. Canada is the world's second-largest country by total area, and its common border with the United States is the world's longest land border.



The land that is now Canada has been inhabited for millennia by various Aboriginal peoples. Beginning in the late 15th century, British and French colonial expeditions explored, and later settled, the region's Atlantic coast. France ceded nearly all of its colonies in North America to Britain in 1763 after the Seven Years' War. In 1867, with the union of three British North American colonies through Confederation, Canada was formed as a federal dominion of four provinces. This began an accretion of provinces and territories and a process of increasing autonomy, culminating in the Canada Act 1982.



Canada is a federal state governed as a parliamentary democracy and a constitutional monarchy, with Queen Elizabeth II as its head of state. The country is officially bilingual and multicultural at the federal level, with a population of approximately 33.4 million as of 2011. Canada's advanced economy is one of the world's largest and relies largely upon its natural resources and international trade, particularly with the United States, with which it has had a long and complex relationship. Per capita income is the world's ninth highest, and Canada ranks sixth globally in human development. It performs favorably in international rankings of education, quality of life, government transparency, and economic freedom. Canada is a member of the G7, G8, G20, NATO, OECD, WTO, Commonwealth of Nations, Francophonie, OAS, APEC, and the United Nations.