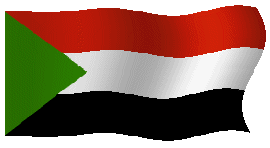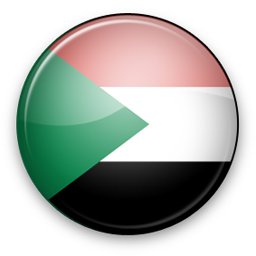 Population : 37 090 298 habitants (est. 2002)
Pays voisins : Tchad, Libye, Egypte, Ethiopie, Erythrée, Ouganda, Kenya, Congo démocratique, Centrafrique
Densité : 14.80 hab./km²
Superficie : 2 505 813 km²
Capitale : Khartoum
Principales villes : Omdurman, Port Soudan, Wad Medani, El Obeid, Atbara, Kassala, Kosti
Point culminant : Kinyeti 3 187 m.
Langue(s) parlée(s) : Arabe, Dinka, Beja, Nuer
Langue(s) officielle(s) : Arabe
Monnaie : Dinar soudanais
Fête nationale : 1er janvier


1

Cartas De Amor
http://allsweets-riscar1012.blogspot.com/

2

Cartas De Amor
http://everlastbeautiesoftheflowerrose.blogspot.com/

3

Cartas De Amor
http://riscar1012-myfavoritewordsiloveyou.blogspot.com/

4

Cartas De Amor
http://riscar1012-wolveshiddenbeauties.blogspot.com/

5

Cartas De Amor
http://meuromanticocoracao.blogspot.com/

6

sudacon
http://sudacon.blogspot.com/

7

*الولايات القومية السودانية المتـحـدة
http://tigerssudan.blogspot.com/

Sudan ( or ; , as-Sūdān), officially the Republic of the Sudan (, Jumhūrīyat as-Sūdān), sometimes called North Sudan, is an Arab state in North Africa (it is also considered to be part of the Middle East). It is bordered by Egypt to the north, the Red Sea to the northeast, Eritrea and Ethiopia to the east, South Sudan to the south, the Central African Republic to the southwest, Chad to the west, and Libya to the northwest. The population of Sudan is a combination of indigenous inhabitants of Nile Valley, and descendants of migrants from the Arabian Peninsula. Due to the process of Arabisation common throughout the rest of the Arab world, today Arab culture predominates in Sudan. The overwhelming majority of the population of Sudan adheres to Islam. The Nile divides the country into eastern and western halves.



The people of Sudan have a long history extending from antiquity which is intertwined with the history of Egypt. Sudan suffered seventeen years of civil war during the First Sudanese Civil War (1955–1972) followed by ethnic, religious and economic conflicts between the Muslim Arabs of Northern Sudan and the mostly animist and Christian Nilotes of Southern Sudan. This led to the Second Sudanese Civil War in 1983. Because of continuing political and military struggles, Sudan was seized in a bloodless coup d'état by colonel Omar al-Bashir in 1989, who thereafter proclaimed himself President of Sudan. The civil war ended with the signing of a Comprehensive Peace Agreement which granted autonomy to what was then the southern region of the country. Following a referendum held in January 2011, South Sudan seceded on 9 July 2011 with the consent of Sudan.



A member of the United Nations, Sudan also maintains membership with the African Union, the Arab League, the Organisation of Islamic Cooperation, and the Non-Aligned Movement, as well as serving as an observer in the World Trade Organization. Its capital is Khartoum, which serves as the political, cultural and commercial centre of the nation. Officially a federal presidential representative democratic republic, the politics of Sudan are widely considered by the international community to take place within an authoritarian system due to the control of the National Congress Party (NCP) of the judiciary, executive and legislative branches of government.